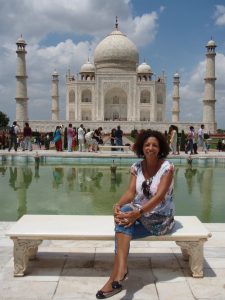 Josie joined the UIC in 2011 after working in the rail industry for over 23 years holding a variety of roles from front-line service delivery to customer service management and talent management.
On leaving the railway in 2008 she became a freelance associate, working with a diverse range of organisations to design, develop and deliver training programmes focused on customer service, employee engagement and leadership. Her clients included Costa Coffee, Virgin Media, Bombardier and Swissport Cargo Service, and her work even took her as far as India in a Learning and Development capacity to support the opening of the Delhi Metro and Reliance Group for the Commonwealth Games 2010.
Having spent 6 years as a Consultant with the UIC, in 2017 Josie made the decision to move on to pastures new in order to apply UIMPROVE in real-life and put the skills she has taught others to use. The past few years have seen her work in business development for Her Majesty's Prison Service and operational development in the finance sector. She re-joined the UIC as Head of Consultancy in June 2019.
Josie continues to dedicate herself to her passions of classic cars, travel and pimping her recently purchased static caravan. We are pleased to report that her rescue dog ASBO Alfie Atkins is still in residence.