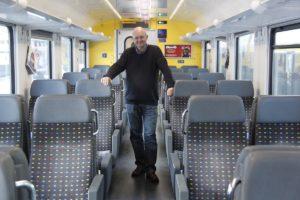 Richard is the founder of the UIC. He is an expert in all aspects of organisational improvement and the creator of the UIMPROVE System of Improvement. He is also an experienced leader having led teams at both a supervisory and managerial level.
Before he became a consultant he managed to hold down some real jobs starting in the Booking Office at Nottingham station, later moving into operational management. He moved into organisational improvement by chance as Project Manager for a large quality initiative. He founded the UIC as a part-time venture in 1992, taking it full-time in 1994.
Richard has a firm reputation for applying a highly practical approach to any piece of work and being able to provide a structure for the most complicated projects. Over recent years Richard has spent an increasing proportion of his time working with the Executive Teams of organisations helping them develop their Corporate Brain and strategies. His passion though remains the development of Facilitators as that's where the future of an organisation lies.
In 2018, Richard relinquished ownership of the UIC in the UK to his good friend and long-standing colleague Jon who he has asked not to break it. Although no longer the boss, Richard's comprehensive knowledge of UIC clients and the science of improvement is still available as required and he retains ownership of the Australian business. This too would have transferred to Aussie colleagues in 2020 but for coronavirus which has put this plan back for now.
Richard's is an ExBrit having become a Dutch citizen in 2017. Now he is slightly less busy and there is no requirement to cross the North Sea, he intends to devote more time to his passion for train riding. During the coronavirus lockdown, he has been reviewing endless boxes of photographs, timetables and assorted treasure. If you want advice about travelling by rail in Europe, Richard is your man.